About us
WELCOME TO AMEN GROUP

AMEN Restaurant's deep history was conceived from an idea of a man born in Kuningan, West Java in the year of 1949 named Hakim Nurdiawan as he was trying to make ends meet after sustaining failure trying to make his living in Jakarta. Starting out with a simple business concept of mobile cafeteria, which is well known nowadays as food truck, he and his beloved wife began setting a new life for themselves and their two children. Spurred by the feeling of not wanting to live through another failure, their dream which started in the year of 1987 became a beautiful story of life's journey. Slow but sure, AMEN Restaurant finally cemented its name as as one of the must-go culinary destinations in Cipanas – Puncak, especially when travelers are looking for authentic "Hakka" chinese food. Fast forward, now AMEN Restaurant has spread its wings and has established many other food and beverage brands to cater to the needs of a more diverse market segments. As a result the brand AMEN Restaurant has now matured to become AMEN Group Restaurant. As our motto says; "Because Quality Is Our Promise", we are always commited to deliver the best that we can, in terms of service as well as products, to honored guests who come to our humble establishment.

Famous for its "Hakka" Chinese cuisines, it is a must-go dining place whenever you are in Puncak. Not only we put emphasize on high quality but also our heart and soul in every dish that we serve to our guests. Be assured that every time when you come and dine with us, you'll come home a happier person.


Breakfast is the most important meal of the day and you should start your day with us at AMEN Express.  A selection of quality light menus such as chicken noodle, rice congee and dim sum are ready to quickly satisfy your hunger after getting out of bed.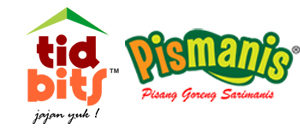 We've got the best choices of snacks to satisfy your guilty pleasure. PISMANIS, Pisang Goreng Sarimanis, serves a range of deep fried finger snacks and one of them is banana fritter that's famous for its crunchy skin and natural sweetness. TID BITS houses an extensive variety of ready-to-eat snacks that are authentically Indonesia. Keep Calm and Snack On!

53,099 total views, 88 views today